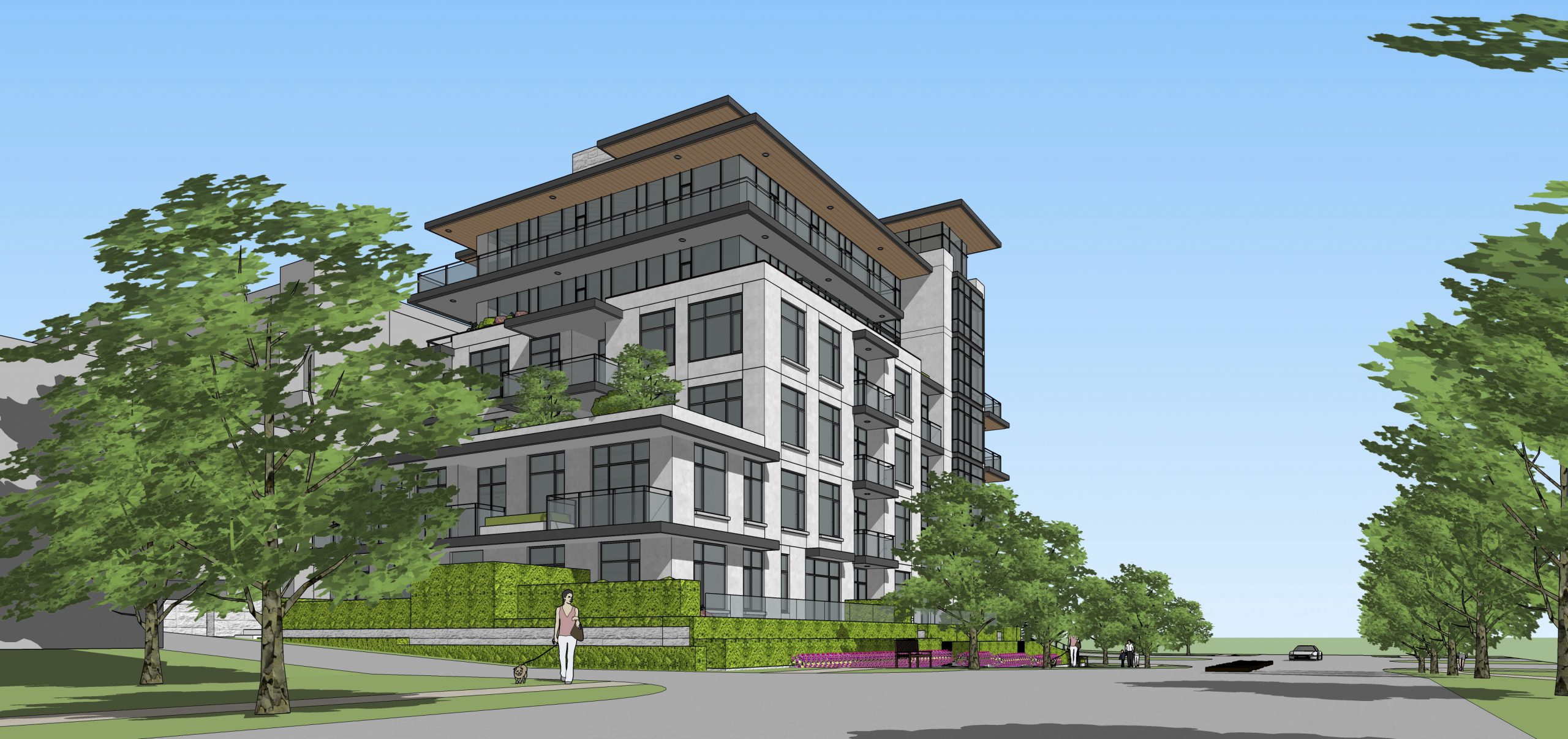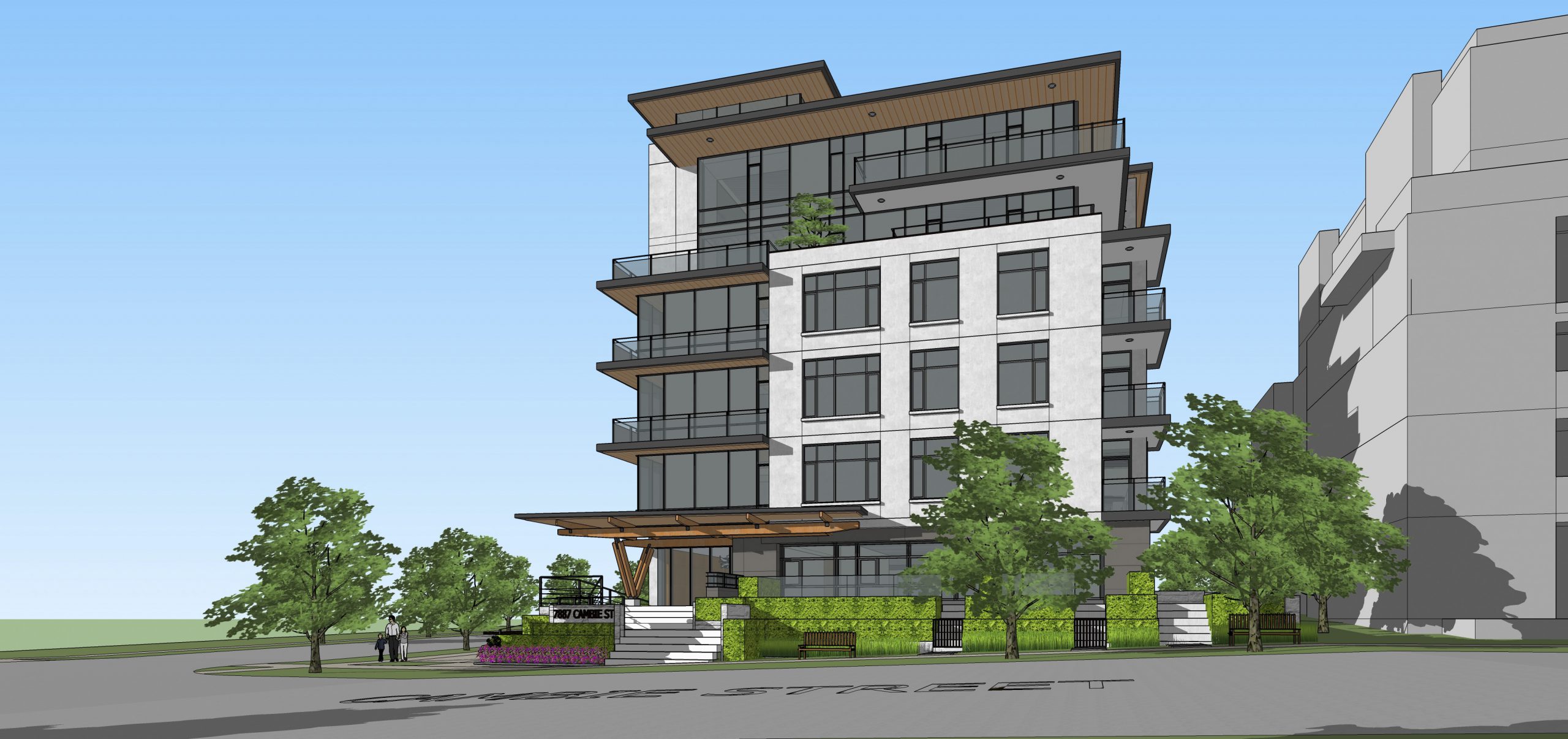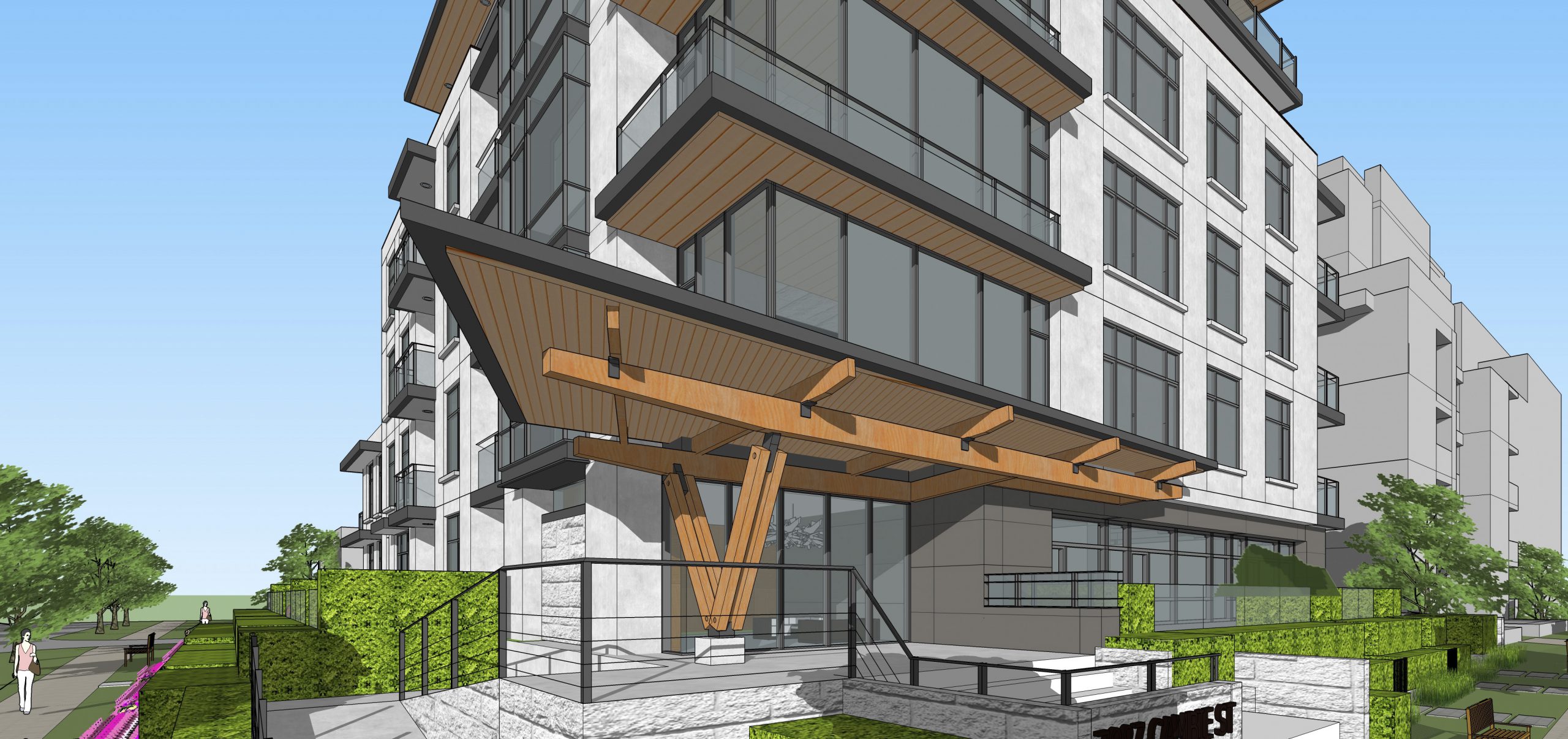 7887 Cambie Street
7887 Cambie Street is located along Cambie street in the City of Vancouver. The proposed development will have 32 market residential units varying in size from 1 bedroom, 1 bedroom + den, 2-bedroom and 3-bedroom, with a total proposed area of 29,122 sq. ft attaining an F. S. R of 2.75.
The proposed maximum building height is 6 storeys, 67.0 ft. to the main roof level with a two-storey setback to the 5th and 6th floors. These setbacks model the building to reduce the scale and relate the building to the neighbouring context.
An asymmetrical composition to the building volumes and indented balconies further reduces the apparent scale. At the 3rd-floor level, West-facing terraces provide useable open space. Above the 6th floor a private outdoor common amenity space will be accessible by elevator, planned for outdoor activities and planted with green roof technologies. The sidewalk, private patios and soft landscaping, of which will enhance and animate the pedestrian realm.