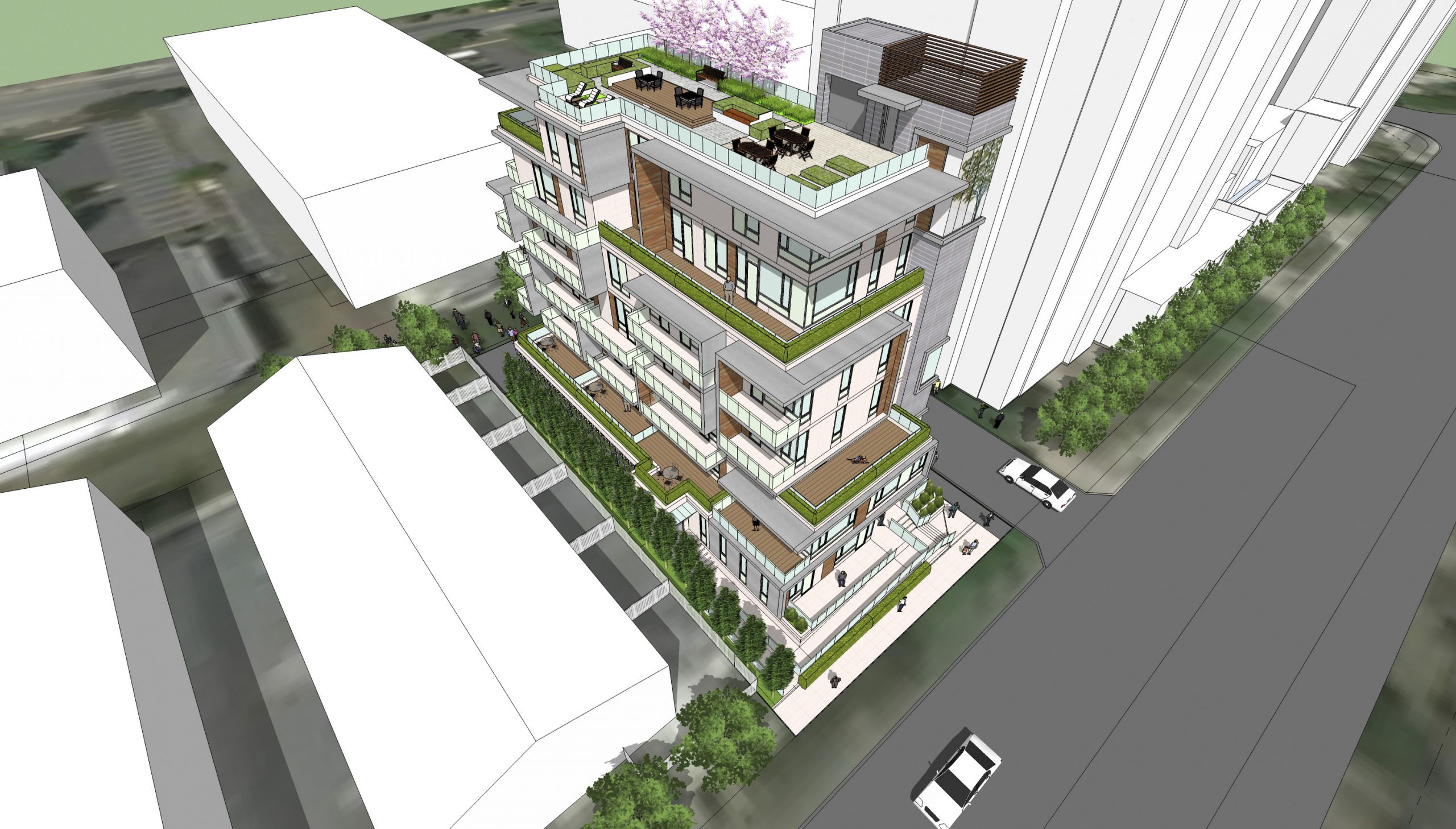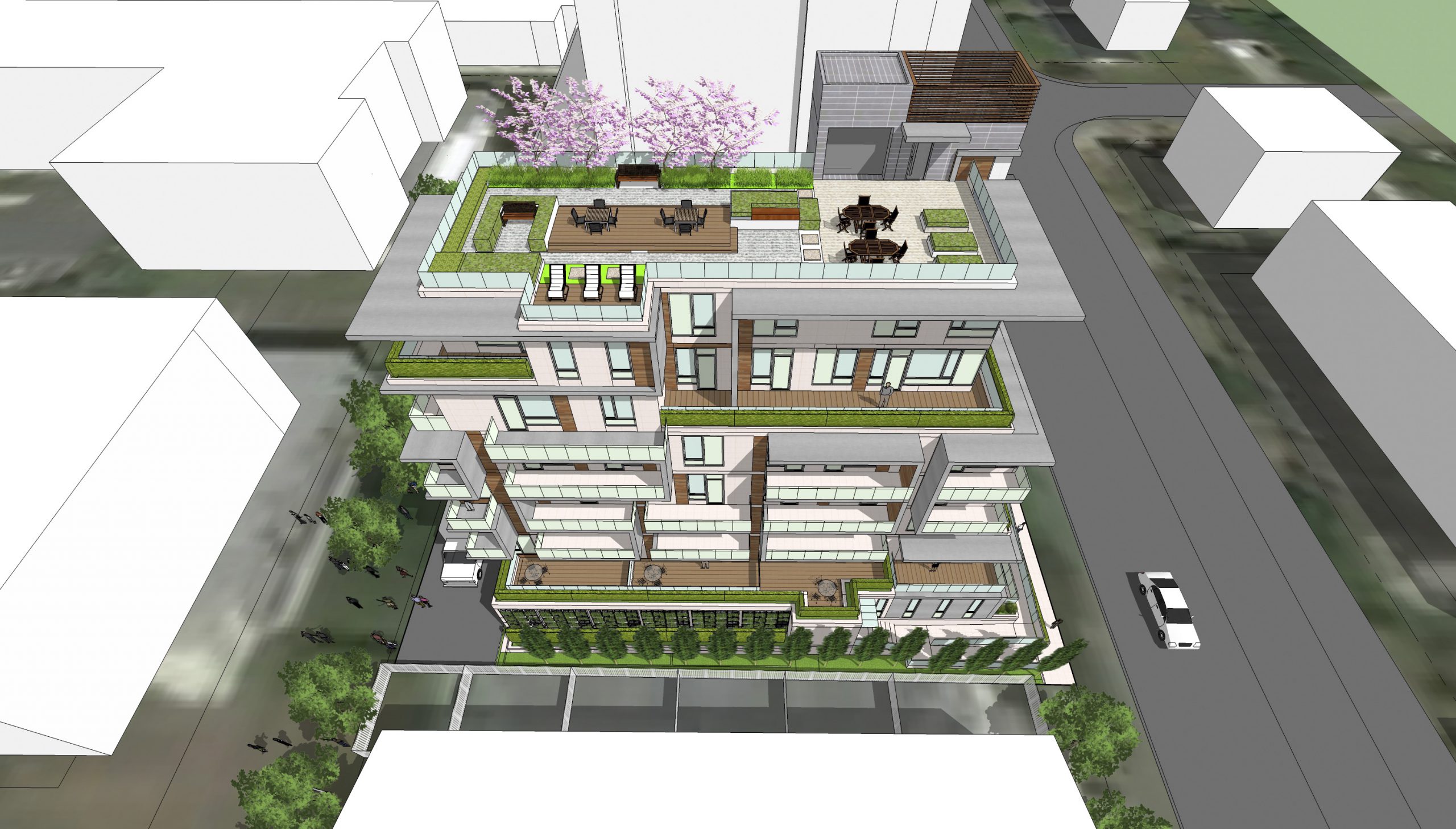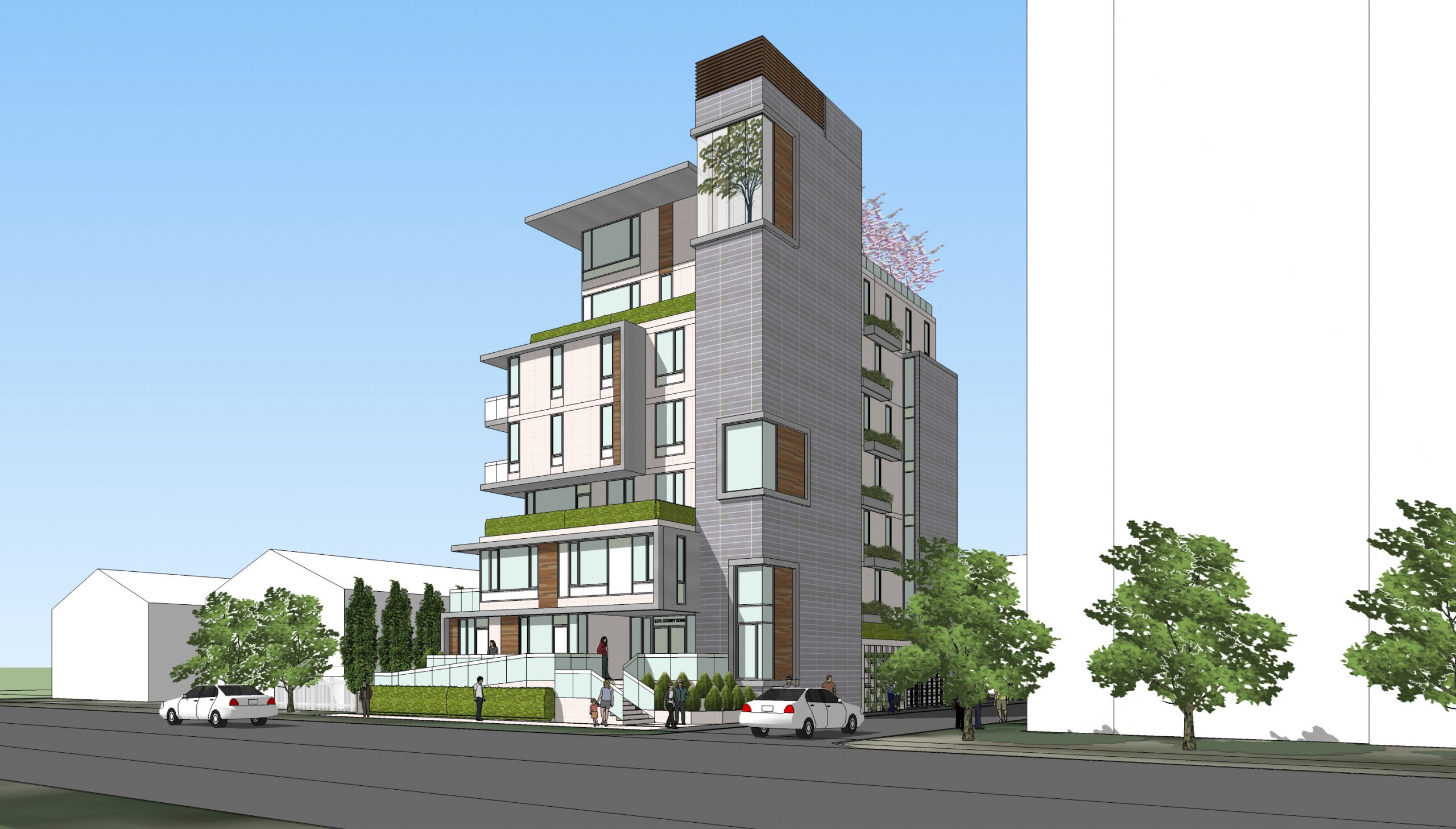 6371 Cooney Road
A 7-storey residential with 14 units condo development located in the heart of Richmond. The 6371 Cooney Road project is located within the Brighouse Village Area within the City Centre of the City of Richmond, British Columbia.
The site is located 2 civic blocks to the east of the Richmond Brighouse Skytrain station and Richmond Centre Mall, and 1 civic block away from the Richmond Public Market to the North.
The submission proposes to change the zoning of this site from Low Density Townhouses to Medium Density mid-rise Multiple-Family Residential and Mixed Uses. The proposed development will have 14 market residential units varying in size from a 1-bedroom live/ work unit facing Conney Road to a 4-bedroom penthouse unit with a total building area of 17,595sf.