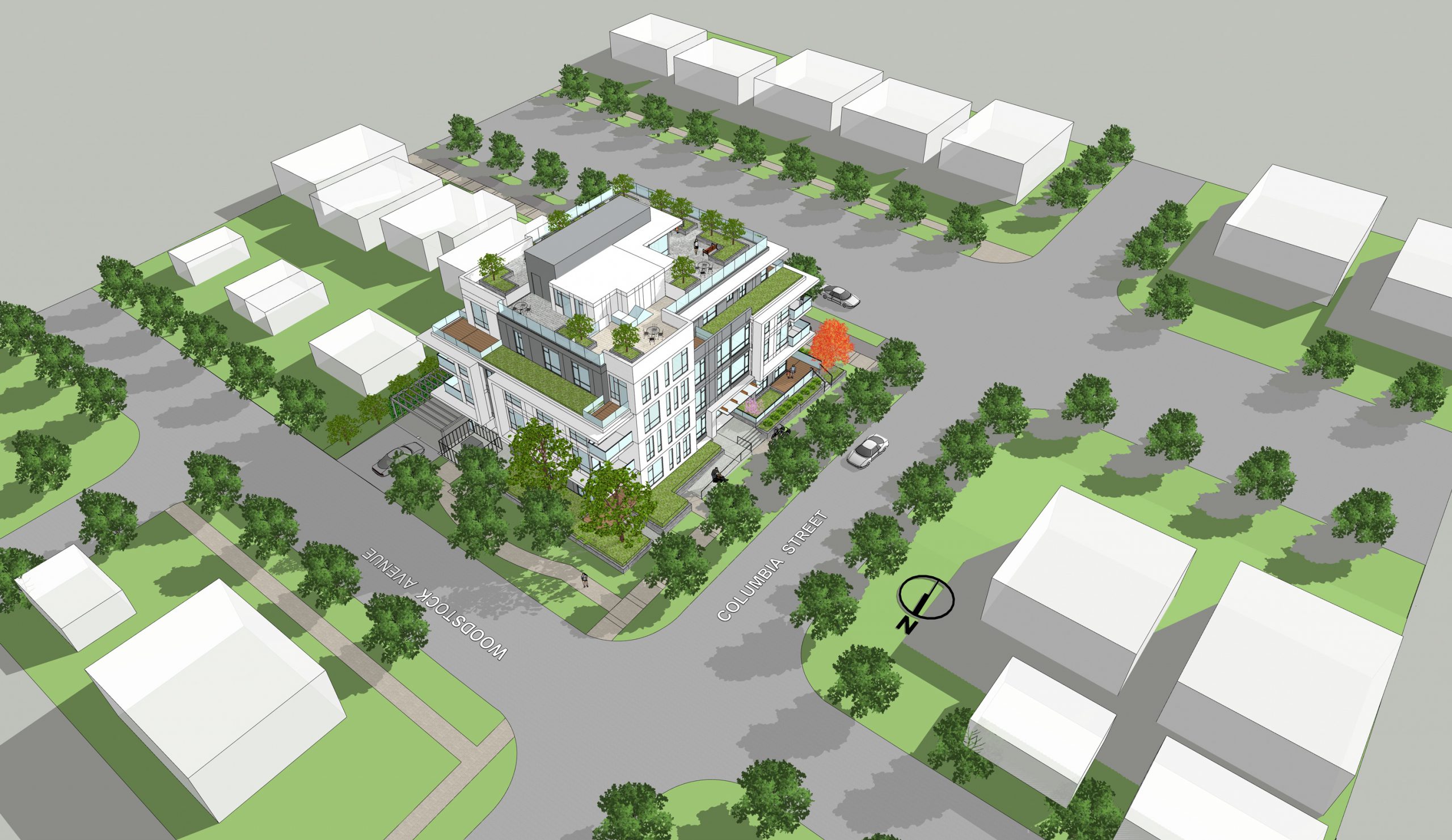 187-195 West 41st Avenue
187&195 West 41st Avenue is located at the northeast corner of West 41st Avenue and Columbia Street, with a north-facing frontage on West Woodstock Avenue. The surrounding existing neighborhood comprises single-family residential buildings. However, the character of the neighborhood changes to the west, with a commercial strip on Cambie Street and Oakridge Centre on 41st Ave. This area is rapidly changing with new developments in accordance with the Corridor Plan.
The proposed development will consist of a 4-story residential condo building with 23 units of varying sizes, ranging from 1-bedroom to 3-bedroom. The total proposed area of the development is 19,530 square feet, with a floor space ratio (F.S.R.) of 1.80.